For its commitment to driving business through transformation, Basepoint Building Automations was named a 2023 Excellence in Business award winner in the Differentiating Strategies category.
When a new president and CEO joined Basepoint Building Automations (formerly Control Installations of Iowa and ADG) in 2021, he saw great potential in the 100% employee-owned company, which had gone stagnant in terms of growth and innovation.
To bring the company back to life, Pat Richter led Basepoint in incorporating EOS (Entrepreneurial Operating System) as the foundation of change, along with a re-naming and re-branding. EOS is a set of concepts and tools that NSCA has discussed at length throughout the years, including at several Business & Leadership Conferences.
What Is EOS?
Made famous by Gino Wickman's bestselling book, Traction: Get a Grip on Your Business, EOS integrates simple tools and proven processes based on components from Patrick Lencioni, Stephen Covey, and others. It's a way of identifying and documenting the core processes that define how your business is run.
EOS helps business leaders improve in three areas:
Company vision by getting everyone on the same page
Company traction through accountability and execution
Company health by promoting cohesiveness and functionality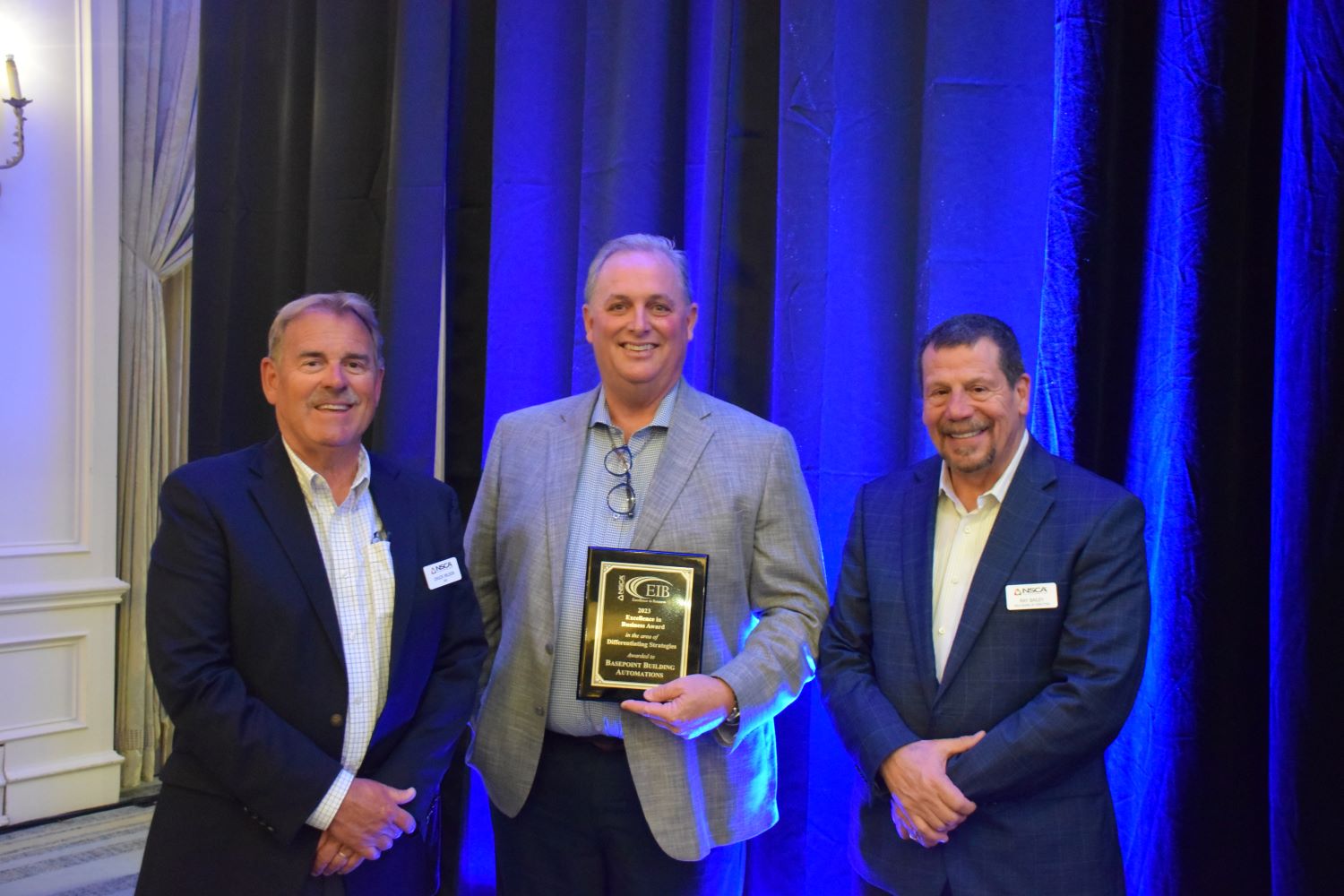 Using EOS as a Business Foundation
The impact of this shift has been undeniable for Basepoint.
For starters, the company used EOS to redefine and sharpen its core values, accountability, and structure, doubling down on the technology and services it knows best: integrated building technology, including HVAC controls, access control, automatic doors, security, monitoring services, and well-being solutions. Basepoint's new core values are centered on confidence, commitment, compassion, innovation, and collaboration.
Instead of making changes only to what it offers to customers, the company also focused on raising the bar in terms of how it impacts employee-owners, surrounding communities, and the integration industry as a whole.
"There is an exciting vibe running through the company, and it's felt by the employee-owners and their partners and customers," says Alison Reinhardt, marketing and communications director at Basepoint. "It's a vibe that's noticeable in the company's efforts to continuously improve, recruit top talent, retain and grow customer relationships, and achieve marked growth in the industry."
She says this back-to-basics approach has impacted every corner of the business in the last two years, from the number of Basepoint followers on social media to attendance at customer events and sales growth.
"It's been a remarkable transformation regarding people, process, mindset, and action," says Reinhardt.