Our Mission.
We advance educational opportunities by providing scholarships and awards to assist professionals within the communications technology industry. The Foundation is committed to the growth of the industry by providing access to educational experiences that enhance growth, professionalism, and business skills needed in the communications technology industry.
The NSCA Education Foundation has helped provide:
* Funding for over 4,000 students in technical colleges and career centers throughout North America.
* Support for the development ESPA, an industry-wide consortium that developed curriculum and apprenticeship programs.
* Over $400,000 to fund over 400 scholarships (known as the Randy Vaughan scholarship program) for incumbent industry professional to develop leadership and business skills.
* Funding for dozens of valuable industry research projects: the Electronic Systems Outlook, Financial Analysis of the Industry, Compensation & Benefits Report, Labor Installation Standard guidelines, Guide to State Licensing, and more.
* The opportunity for Ignite to provide outreach and create interest in our industry for the next generation.
* Ignite's summer internship program, which was launched in 2018 and will return again next year.
* Initial seed money to launch PASS (the Partner Alliance for Safer Schools). Now, over 4,000 schools have incorporated PASS guidelines into their technology planning process.
BLOG: RECENT POSTS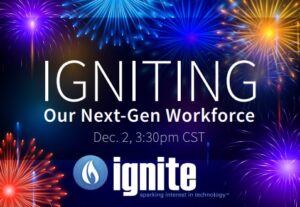 Mark Your Calendar: 'Igniting Our Next-Gen Workforce' Virtual Celebration on Dec. 2
NSCA's "Igniting Our Next-Gen Workforce" is a completely online experience being held on Dec. 2, 2021, from 3:30pm to 5:30pm CST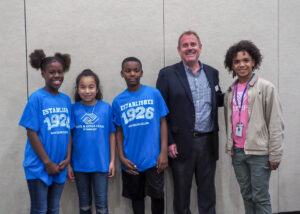 An NSCA Team-Building Event that Connects the Next Generation to STEM Positions
One of the biggest challenges we hear integrators talk about is the struggle to find talent. Job boards across the nation and in Canada are overwhelmed by job openings—but why is that? The simple truth is this: There's a shortage of people to fill STEM positions. This has become more evident as we see a Read the full article…
Get to Know Ignite 2.0
NSCA Education Foundation's Ignite has always prioritized diversification of the integration market. Now, with version 2.0, we're doubling down on inclusion. A common criticism of the integration industry is that it's a tad … incestual. The same folks jump from company to company. The same faces are seen at industry events. Our industry isn't as Read the full article…
WANT MORE INFO? CONTACT US!