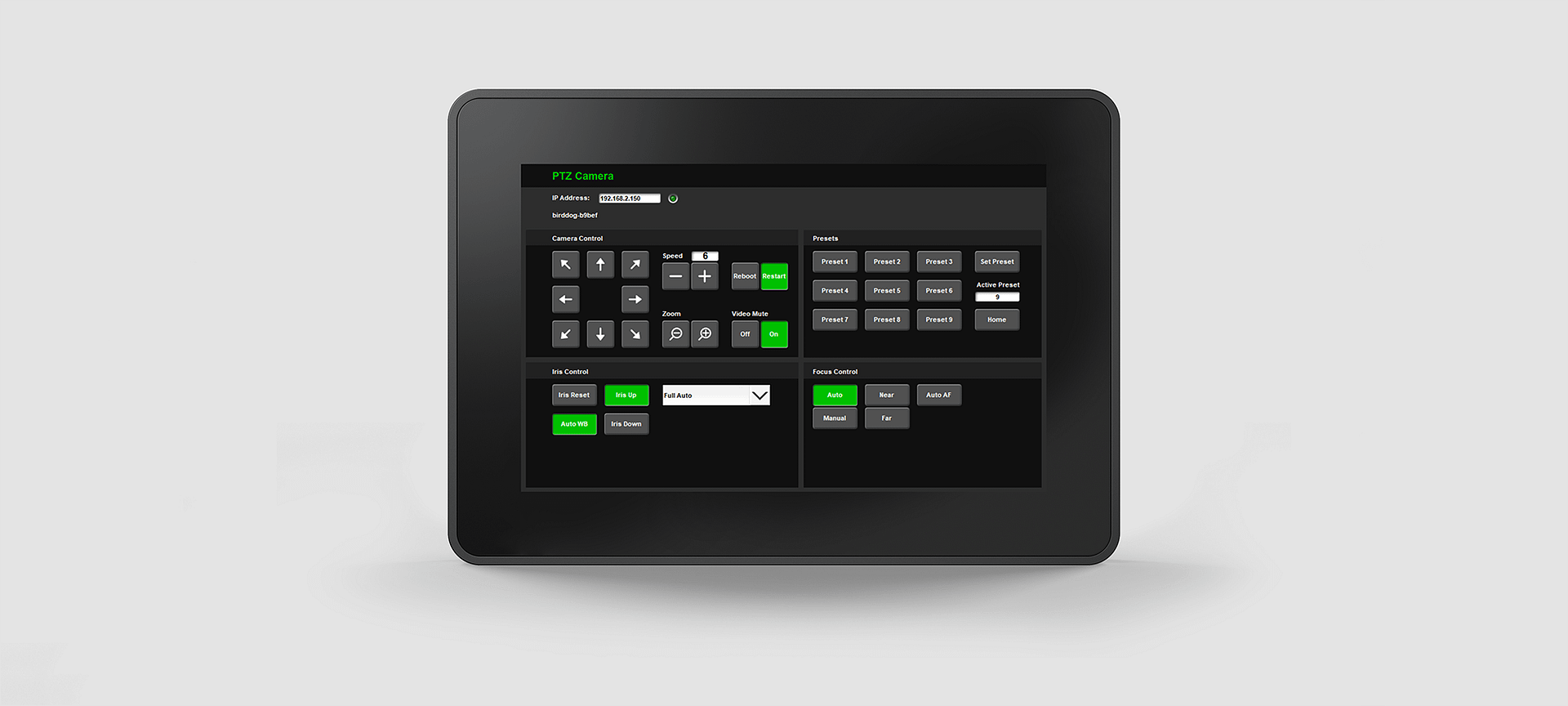 Seattle, WA, October 2, 2023— Symetrix, Inc. announced the immediate availability and shipping of its newest system control product, the T-7 Glass touchscreen.
"The response to our 5-inch and 10-inch touchscreens was phenomenal and this new 7-inch model rounds out the line," said Quinn Klarer, Symetrix Product Manager.
The T-7 Glass features a 1280×800 pixel high-definition screen with best-in-class brightness. These IP devices can connect directly to PoE-enabled switches—forgoing the need or an external power supply—or to a digital signal processor using an included PoE injector.
"Our approach to system control is different than some other suppliers," Quinn said. "The T-7 Glass, like the rest of the line, supports multiple custom user interface screens without licensing fees."
The entire T-Series line leverages Symetrix's award-winning SymVue graphical user interface authoring technology, allowing control screens to be created, tested, and simulated before being deployed.
"The T-Series has been deployed all over the world in multiple languages," said Ty Hawley, Vice President of Sales and Marketing. "This new addition allows our customers and partners to create amazing experiences for end users at just the right size and price."
Symetrix touchscreens fit UE and Euro double-gang wall and junction boxes, making them ideal for houses of worship, conference rooms, auditoriums, hospitality, or anywhere users need customized system management.
For more information about the new T-7 Glass touchscreen, please contact your Symetrix representative, or email sales@symetrix.co.
---
About Symetrix Inc.
Symetrix is a leader in high-performance audio hardware, software, and AV control systems. Backed by award-winning technical support and customer care, Symetrix's reputation is built on innovation, sound quality, and craftsmanship. By continuously expanding the capabilities of their AV solutions, Symetrix delivers the highest performing systems from conference rooms to sporting venues and everything in between. Symetrix is headquartered in the Seattle, Washington metro area and has offices across the U.S. and throughout the world.
Media Contact:
Vin Keane, Symetrix Director of Marketing, (425) 329-8281, vkeane@symetrix.co