NSCA BizSkills Day: A full day of valuable business education during Commercial Integrator Expo 2023.
Helping integrators run better businesses: That's what NSCA is all about. Serving as your trusted voice, business resource, and trusted advisor, we do everything we can to provide industry-specific education that will help you improve revenue and profits.
Earlier this year, we partnered with InfoComm to put on a half-day of business education the day before the tradeshow began.
Now we're partnering with Commercial Integrator to lead a full day of business education on Sept. 6, 2023, the day before its Commercial Integrator Expo 2023 event, which is being held Sept. 7-9, 2023, in Denver.
We developed this full day of training specifically for Commercial Integrator Expo attendees. It's the perfect complement to your conference experience.
The best part? This NSCA BizSkills Day is included in your full conference pass. If you don't plan to attend Commercial Integrator Expo, then you can still purchase the program as a standalone option or on an à-la-carte basis if a specific session stands out to you.
Here's what you'll get to experience: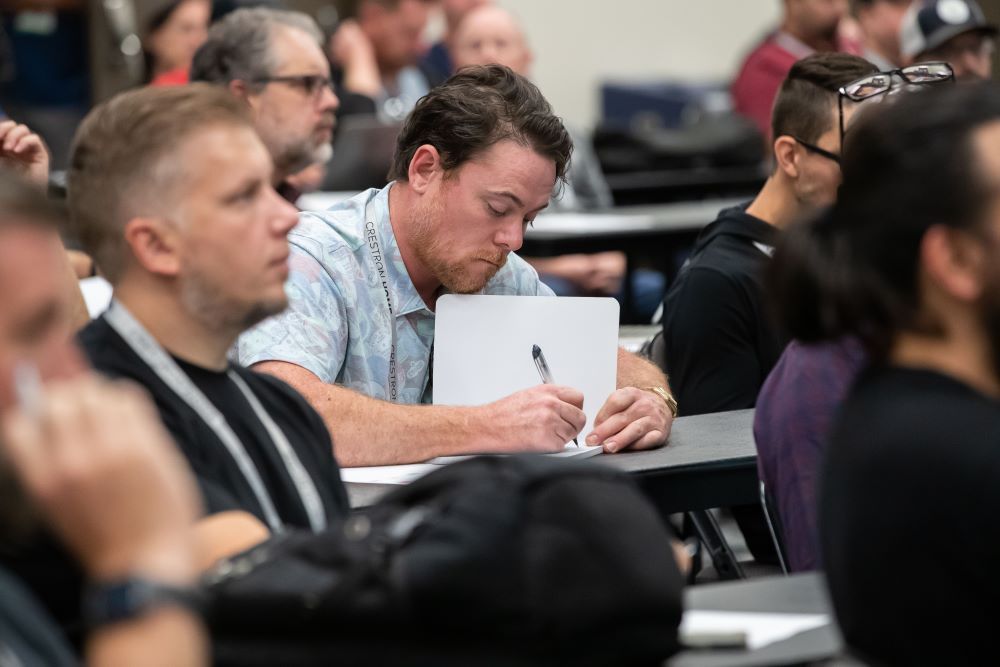 NSCA BizSkills Day begins with a general session on lifecycle management practices and then breaks into four tracks. You get to choose which track you follow.
1. Project Management Track
Workshop:
Develop a strong understanding of each stage of the project lifecycle and get tips on how to make a project management impact at every stage of a project to improve your chances for profitability.
We'll cover:
Sales initiation, strategic and tactical planning, execution, and closeout
Project management initiation, strategic and tactical planning, execution, and closeout
Class:
Air-tight project management is critical if you want to be profitable. This session helps you recognize ways to reduce bleed and maximize profits by leading with effective project management every time.
2. Finance Track
Workshop:
Now more than ever, integrators need to remain focused on financial leadership to make the right decisions and guide their companies. Cash is the lifeblood of your company, so every employee within your organization should understand the impact of their decisions on cash flow.
Learn what you need to be able to accomplish with your:
Balance sheet
Income statement
Cash flow statement
Class:
Take a closer look at how managing cash at the project level will help financial leaders and anyone else responsible for your company's to finances understand the true costs of doing business—and how those impact your bottom line.
3. Sales Track
Workshop:
Nurturing customer relationships is key for integrators—especially those that want to become master systems integrators. But the tried-and-true ways to manage customer relationships no longer produce results.
This workshop shows you the best ways to:
Deal with angry customers
Negotiate with customers
Manage crisis
Deploy customer relationship techniques
Prospect for new business
Class:
You don't offer transactional services. For integrators, "sales" is about managing long-term relationships by building trust and strong ties. We'll outline communication steps that business development leaders and sales team members can use to improve these connections.
4. Operations Track
Workshop:
This hands-on workshop lets attendees dive into the unique aspects of integration company operations.
Discover practical ways to:
Improve integration business processes
Lead inventory management (including "just-in-time" versus "just-in-case" strategies)
Prepare for and manage projects to reduce risk of profit loss
Establish and leverage analytics for better decision-making
Set sensible operational goals and create strategies to achieve them
Class:
Ask anyone who's run an integration company or worked at one for a long time, and they'll provide you with a list of operations variables they wish they understood from the start. This session helps operations professionals understand how to overcome some of their toughest obstacles.
If you can't join us for NSCA BizSkills Day at Commercial Integrator Expo, you can also find us on the show floor. NSCA CEO Chuck Wilson will lead a session on the increasingly vital role that integrators play in school security, while NSCA Executive Director Tom LeBlanc discusses the mission-critical role of integrators.