To help your company and your interns make the most of the internship experience, creating a valuable, hands-on, industry-specific internship program is vital.
Rèsumè company StandOut CV estimates that U.S. companies are supporting nearly 4.1 million internships this year, with the National Association of Colleges and Employers (NACE) revealing that intern hiring is up by more than 9% this academic year as compared to 2021-2022.
A recent NACE poll also indicates that internship programs provide the best ROI as a recruiting strategy for four out of five employers. Internships provide a great way to help you identify and build relationships with potential employees.
But creating an internship program involves much more than bringing in a few students and assigning them warehouse tasks or computer work for 12 weeks. To help your company and your interns make the most of the experience, creating a valuable, hands-on, and industry-specific internship program is vital.
Career services software company GradLeaders recently asked employers about their top issues with internship program management, and their responses look something like this:
37% struggle to collect performance metrics
28% don't know how to accurately track intern productivity
19% have inconsistent processes
16% aren't sure how to engage intern managers
Even if your internship program is already established and well under way, NSCA's Ignite Internship Program can help you overcome many of the challenges associated with program management.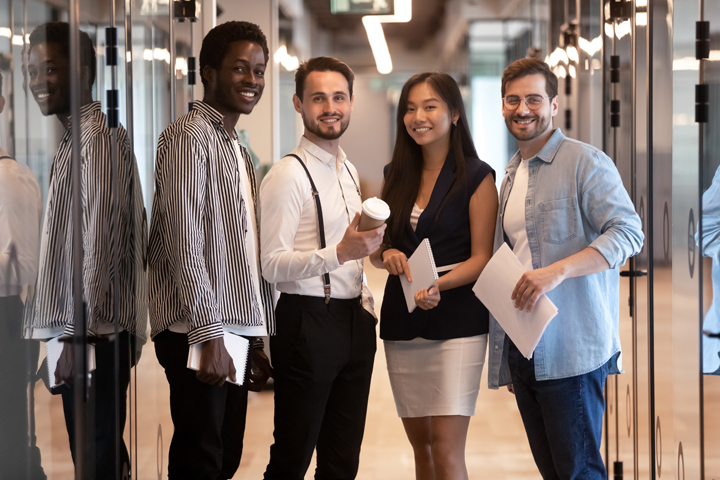 Creating an Industry-Specific Internship Program Framework
Creating an internship program is tough when you start from scratch. That's why we created a framework you can follow:
Phase 1: Onboarding. Interns gain an understanding of your business, spending at least one day in each department. The intern then reports on what he/she learned (which can be helpful for you, too).
Phase 2: Ride & Decide. For five weeks, interns receive in-depth exposure to three departments and career paths they choose. Tasks are a mix of job-specific activities and soft-skills training. Interns report on what they learn and work with you to determine areas of interest.
Phase 3: Learn & Earn. Interns gain relevant experience and credentials in sales, operations, marketing, or project management by completing NSCA's C-SIP program. After completing this program, they once again report on what they learned.
Phase 4: Real-World Application. For two weeks, interns spend 80% to 90% of their time on projects in the area they choose. They also craft an essay that documents what they've learned about quality, performance, process improvement, and personal growth. Lastly, they report one final time on what they learned and how they see themselves fitting in at your company.
Behind the scenes, you'll also have access to an online software package we authored called TalentLMS. It provides a way for you to create these four phases of your internship program. It guides your interns through course content as well, including instructions, videos, tests, reporting, and analytics.
Through this platform, you have a solid process to follow to create your internship program from start to finish. You also have access to the performance and productivity metrics you need, along with a way for managers to be more involved with intern progress along the way.
Subsidizing the Costs of Hiring Interns
To help NSCA members offset the costs of summer internships, NSCA's Ignite Internship Grant offers $1,000 toward the reimbursement of wages associated with hiring an intern. These subsidized grants are given to qualifying integrator and manufacturer companies that hope to transition interns to full-time employment.
Although internship grants have always been part of the Ignite Internship Program, we're noticing that industry interest in internship programs is increasing. As a result, we've made the grant program more all-encompassing by relaxing requirements to help integrators build momentum with their internship programs.
As long as the internship you're offering to a student or young professional falls within the communications technology industry—and you're putting forth an effort to help them experience different departments and work with mentors along the way—then that internship qualifies for an Ignite Internship Grant. Grant recipients don't need to be NSCA members, either!
Learn more about the Ignite Internship Grant and starting or improving your own internship program here.