More than 100 NSCA Education Foundation supporters gathered at the Glen Ridge Country Club to drive workforce development forward.
As the industry continues to battle workforce development issues ranging from labor shortages to the industry bubble, the NSCA Education Foundation is constantly working behind the scenes to find ways to win.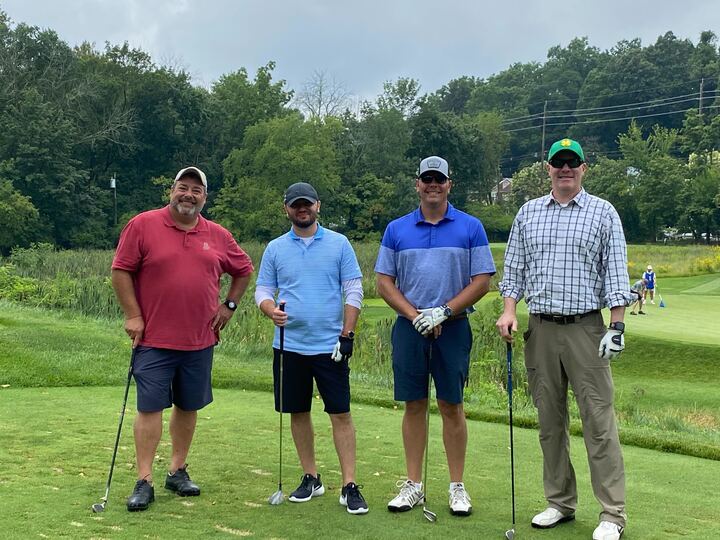 Ignite, the workforce development initiative established by the NSCA Education Foundation, sparks interest in technology by providing educational opportunities that improve the skills of current industry professionals and attract, engage, encourage, educate, and empower the next generation of professionals.
It creates a conduit between the NSCA Education Foundation and the industry, providing a framework for industry growth and introducing new generations to what the industry has to offer.
But the NSCA Education Foundation couldn't do this kind of work without lots of support. And Aug. 7, 2023, was a great example of how the industry continues to show up for the Foundation.
On that day, more than 100 NSCA Education Foundation supporters gathered at the Glen Ridge Country Club in Glen Ridge, NJ, for a full day of golf, networking, and recognition. Every golfer and hole sponsor there helped us raise money for valuable and much-needed NSCA Education Foundation programs, including:
Providing funds for students in technical colleges and career centers
Offering Randy Vaughan Scholarships to incumbent industry professionals who want to develop leadership and business skills
Launching the Next-Gen Academy, a training program for rising integration firm stars that provides them with industry-specific curriculum so they're prepared to lead a company in this industry
A remarkable $44,850 was raised at the golf outing on Aug. 7. Golfers started their day by enjoying a challenging course (designed by professional golfer Willie Park Jr.) offering spectacular views of the New York City skyline.
After enjoying lunch together, the group celebrated a special guest of honor: Steve Emspak, partner emeritus at Shen Milsom & Wilke and longtime supporter and leader of the NSCA Education Foundation. He received the Lifetime Board Member distinction, which only three others have accomplished since the Foundation's inception in 2000.
Special thanks to our sponsors, including Atlas IED, AVI Systems, Barco, Bluefin, Bogen, Cenero, Cleerline, Crestron, CTCI, CTI, Digital Labor Solutions, FSR, Herman, Legrand | AV, Lencore, New Era Technology, PES, Planar, Shen Milsom & Wilke, Sound Control Technologies, Sony, and WeInstallIT.