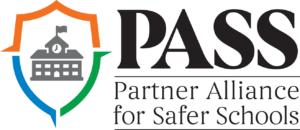 Integrators and manufacturers that offer solutions for K-12 schools owe it to themselves (and their customers) to understand the guidelines created by the Partner Alliance for Safer Schools (PASS).
If you've attended a Pivot to Profit event or Business & Leadership Conference, you've likely heard NSCA CEO Chuck Wilson mention the Partner Alliance for Safer Schools (PASS) K-12 initiative. The organization was co-founded by NSCA and the Security Industry Association (SIA).
But do you really understand what PASS K-12 is and how integrators and manufacturers can leverage it?
Put simply, PASS K-12 offers guidelines and checklists to help schools plan for better security. There are opportunities for integrators and manufacturers to use PASS guidelines to create value for K-12 customers.
Mark Williams, a 30-plus-year veteran of the security and safety industry, serves as board chairman for PASS K-12. We asked him to answer common questions to help you better understand the initiative.
NSCA: How do you describe PASS K-12?
Mark: First established in 2014, PASS K-12 was incorporated as a not-for-profit 501(c)(3) last fall. We're a coalition of organizations and individuals from the education, public safety, and technology integration communities that came together to support best practices for school safety and security.
NSCA: What connections do NSCA and SIA have to PASS K-12?
Mark: I can't overstate the importance of NSCA and SIA. Those two organizations founded PASS K-12 back in 2013 on the heels of Sandy Hook. Both organizations were in the process of developing their own safe school programs and were heading down parallel paths. They decided to collaborate and formed PASS K-12. They've been active participants and leaders in the organization ever since.
Related Video: What Is PASS?
NSCA: What does PASS K-12 provide to schools?
Mark: We're asked that a lot. We provide school administrators, school boards, public safety officials, and security officials with a roadmap and guidelines to implement a layered, tiered approach to enhance the safety and security of school environments. I love the term "roadmap" because it's so accurate. When you pull out a roadmap, you're looking for where you are, where you've been, where you're going, and how to get there. Through our guidelines and checklist tools, we help stakeholders answer three questions: What should we do? How do we prioritize? Where do we start?
NSCA: PASS K-12 is manufacturer and product agnostic. What does that mean?
Mark: We don't endorse manufacturers or products in the guidelines. We focus on life safety and physical security. Our recommendations are limited to equipment and technology on a performance-based approach. When we talk about video, we talk about how many pixels a camera should have and where should you use pan, tilt, and zoom. It's a generic conversation about products in a performance-oriented way.
NSCA: How does PASS K-12 earn revenue?
Mark: It's always challenging for a nonprofit run by volunteers. That being said, we've developed a partner program that allows organizations to subscribe to PASS on an annual basis. Basically, this subscription program provides partners with access to our partner portal featuring safe school resources. We also agree to support our partners with local and virtual PASS K-12 programs for their teams and clients. The partner program is the main revenue source right now.
NSCA: What's the benefit of becoming a PASS K-12 partner for integrators?
Mark: It puts them in a consultative position with clients. They're bringing resources and a roadmap to enhance the safety and security of their environments, whether it's around their services or the broader, bigger picture of a comprehensive safety and security plan. None of us are experts in everything, but this places partners in a position of being members of a safe schools team.
NSCA: How can an integrator that's a PASS partner use the guidelines and assessment tools?
Mark: It spans a broad range of approaches. Many of our partners bring the guidelines and checklist tool to their school clients. We have presentations that walk through those documents and help them explain the big picture of school security to their clients. Some integrators have used the checklist tools to help schools complete building assessments in their particular areas of expertise: access control, video, communication, or detection and alarms. There are many ways our partners use the guidelines and their PASS partnership to help schools and school clients enhance safety and security.
NSCA: What prerequisites are required for an integrator to join PASS? What are the steps to get there?
Mark: There's an application process. Part of the application includes a memorandum of understanding that establishes a two-way commitment between PASS and its partners. We have a number of things we expect of our partners, and there are a number of items our partners should expect from PASS.
Once the application is filed, it goes through an approval process. Once approved, we have a training program that's part of that memorandum of understanding. Once we complete the training program, the partners are up and going. We put their logo on the PASS K-12 website, and we like them to put our logo on theirs. They also gain access to the partner portal, which includes the guidelines, checklist, presentations, etc.
NSCA: What's the benefit of becoming a PASS K-12 partner for manufacturers?
Mark: Many manufacturers have teams focused on the K-12 environment and are interested in developing consultative relationships. They're also committed to a set of values that include investing in worthwhile causes that make a difference. A lot of manufacturers also have teams that work with architects and general contractors on specifications for new projects. They can bring this resource to folks who are in decision-making positions on the front end of projects.
NSCA: What prerequisites are required for a manufacturer to join PASS? What are the steps to get there?
Mark: They follow the same process we talked about for integrators.
NSCA: What about nonprofit organizations joining PASS?
Mark: Several nonprofits are PASS partners or endorse PASS: Safe and Sound Schools, the National Association of State Fire Marshals, NFPA, and NASRO. Of course, SIA and NSCA are both nonprofit organizations as well. Many of these folks found us; we didn't approach them.