'Taste of Havana': 2023 Ignite Fundraiser to Be Held on June 14 at Cuba Libre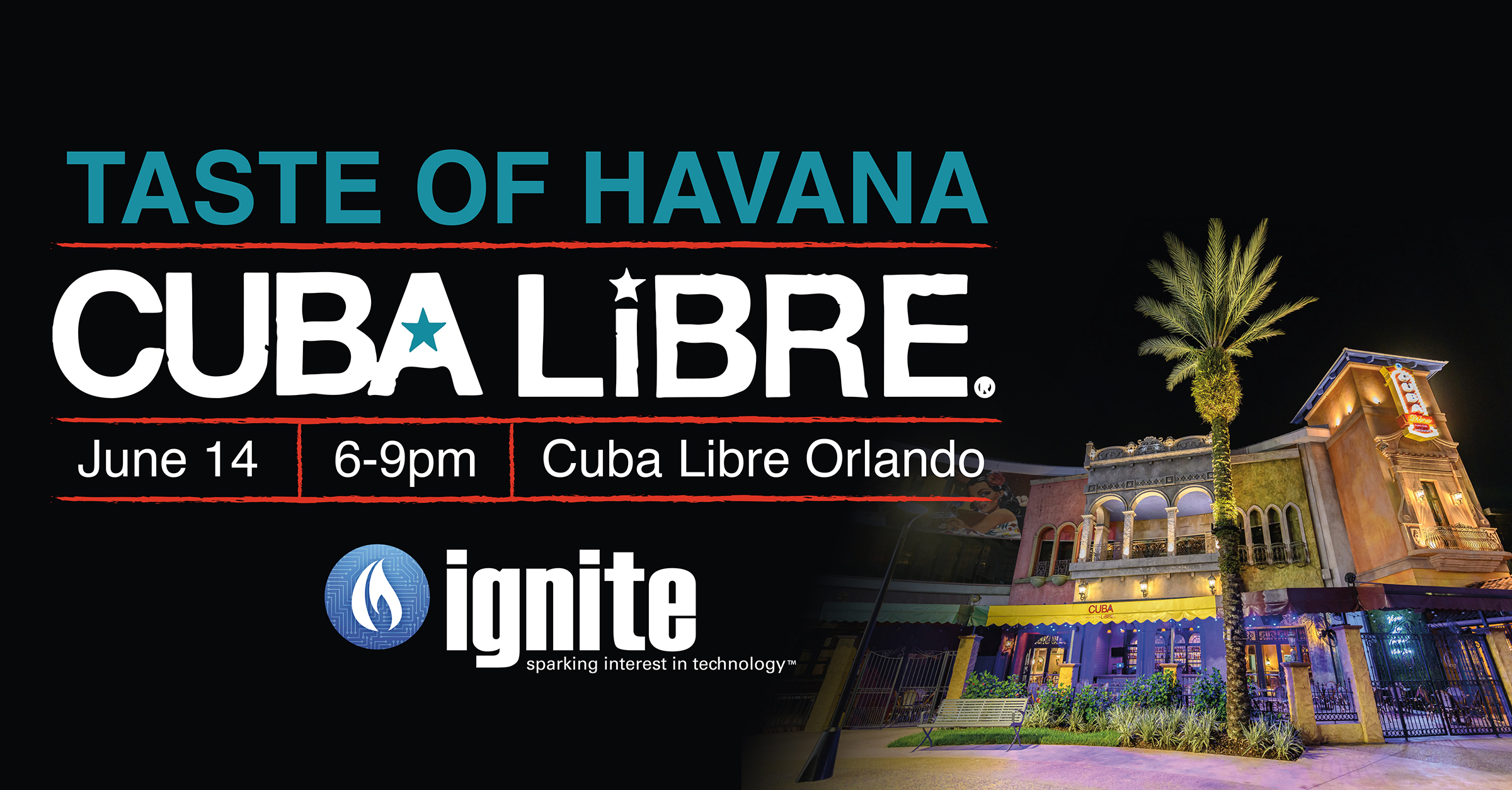 The NSCA Education Foundation is excited to announce its first Ignite fundraiser of 2023 on Wednesday, June 14, at Cuba Libre in Orlando, FL, held in conjunction with InfoComm 2023.
The theme of this year's event, "Taste of Havana," is a chance for integrators, manufacturers, NSCA members, and InfoComm 2023 attendees to enjoy the tropical ambiance, vintage décor, upbeat Latin music, and delectable Cuban cuisine at a must-see, must-experience destination.
Doors will open at 6pm on June 14 for the reception, which will be held on the second floor of Cuba Libre. To attend and receive a drink ticket, simply show your InfoComm 2023 badge or the invitation you receive from the NSCA Education Foundation.
"This Ignite fundraiser will help us continue to promote incredible opportunities for young people in our industry," says Chuck Wilson, CEO of NCSA and the NSCA Education Foundation. "Through skill assessments, scholarships, certifications, internship programs, and training, Ignite connects candidates with 1,000+ companies looking for qualified applicants."
Sponsors for this year's event include Biamp, Edge, Liberty, and Sharp NEC Display Solutions.  Contributing donors include ASW, Atlas IED, AVI Systems, Avidex, AVI-SPL, CTI, Digital Labor Systems, D-Tools, Electric Contracting Company (ECC), FSR, GenComm, Legrand | AV, Mechdyne, Project Crew Multiplier, Quam Nichols, rp Visual Solutions, Solutions360, TD SYNNEX, and Texadia.
All funds raised for and during this Ignite fundraiser will go to Ignite, which was established in 2016 by the NSCA Education Foundation.
To RSVP, please contact Emma Roby at eroby@nsca.org, or download the PDF via the button below!
About NSCA Education Foundation
The mission of the NSCA Education Foundation is to advance educational opportunities by providing scholarships and awards to assist professionals and those pursuing careers within the low-voltage industry. The foundation is committed to the growth of the industry by providing access to education and the latest techniques available. The NSCA Education Foundation, a 501(c)(3) charitable organization, promotes and engages current and future electronic systems integrators in educational experiences to enhance the growth, professionalism, and business skills needed in the electronic systems industry.
For more information, visit www.nsca.org/nsca-education-foundation.