Jax Zachariah joins Radiant Technology leadership team as new Chief Technology Officer
Columbus, OH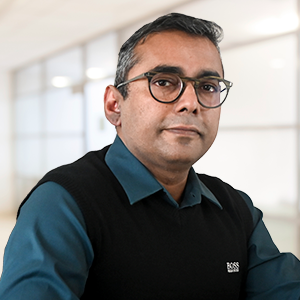 — Radiant Technology, a digital experience firm specializing in data integration and development, announced that Jax Zachariah has joined the leadership team as the first ever Chief Technology Officer, a role that will focus on expanding data integration capabilities to industries including transportation, manufacturing, large corporate, logistics and financial institutions.Zachariah founded a successful international consulting organization focused on IT solutions, growing the company from six initial employees to a team of more than 700 worldwide prior to joining Radiant Technology. Zachariah perfectly blended his team's capabilities with client needs, resulting in strategic partnerships by focusing on process and structure.
Zachariah notes, "Radiant Technology is an agile company with strength in innovation. Looking to the future, I am excited to work on structure and procedures that will benefit both Radiant and our clients."
Zachariah holds an MBA in Technology Management from the Harvard Business School, a master's degree in Process Control from Tampere Institute of Technology and a master's and bachelor's degree in Computer Applications from Bharathidasan University.
"We're excited to bring Jax onboard," said Greg Myers, President of Radiant Technology, His expertise in IT solutions and data integration will solidify our future state to better meet client's need while creating new and innovative solutions that push the envelope of digital experiences."
About Radiant Technology Group
For more than 20 years, Radiant Technology Group has transformed the way organizations engage with end users by creating unique digital experiences. Taking a consultative approach, they design, install and support audiovisual technologies to help businesses achieve objectives and drive results. With a constant focus on the end user, Radiant's team of certified professionals develop innovative client solutions to deliver greater efficiency, productivity and cost savings.
Radiant Technology is a trusted partner to many large corporate businesses across the US and abroad in the primary industries of manufacturing, logistics, transportation, financial, and education. Enhanced offerings like Blueprint design services and Core Advantage managed services support clients in each facet of the collaboration ecosystem.
Notable recognitions include BizTech Awards for Outstanding Innovation (Columbus Business First), a Top 10 Promising Collaboration Solution Provider (CIOReview) and listed among the nation's top integrators (System Contractor's News). Radiant has garnered accolades for its digital signage installations with several customers including Minneapolis-St. Paul International Airport, Cardinal Health and John Glenn Columbus International Airport.
To visit a Radiant Experience Center in Columbus or Cincinnati call 800.348.4008 or visit www.radianttech.net.