KICKOFF EVENTS - MONDAY, OCTOBER 2, 2023
Calling all integrators! Donate your old computers at the Compudopt Charity Event.
At the 2023 Pivot to Profit event, NSCA and alliantgroup are asking ALL members to help us at our Compudopt Charity Event. This event, which will be held Monday, October 2nd, will help fulfill Compudopt's mission to provide technology access and education to under-resourced youth and their communities.
Compudopt's programs serve to eliminate limited access to computers.  They also help facilitate growth in technical and digital literacy skills and support the future of youth and their communities.
DAY 1 - TUESDAY, OCTOBER 3, 2023
8:00am-9:00am
Opening Keynote
An Industry-Specific Look at Artificial Intelligence Mania 

 
Presenter: Kasia Hanson, Intel
Co-Presenter: Lisa Thee, AMP Solutions LLC
Let's go all in on artificial intelligence (AI). Featuring the perspective of an AI thought leader from Intel who understands the integration market—and the impact of this groundbreaking technology on our industry—this session focuses on the big-picture possibilities and opportunities of AI. You'll learn how embracing AI mania in the right ways may benefit you, as well as your customers. This session lays the groundwork for other sessions that discuss AI from practical and tactical perspectives throughout the event.  
Breakout 1
How AI Will Shape

Your

Integrated Solutions

 
Moderator: J.B. Fowler, Domotz
Panelists: Aakash Ravi, Spaceti; Ashish Maru, Red Thread; Quang Trinh, Axis Communications
Get ready to nerd out or freak out, depending on your perception. In this session, we take an industry-specific look at real examples of how AI will shape the technology solutions integrators provide to customers across every vertical market—from healthcare and corporate to education and beyond. Uncover the role that data plays in developing systems, machine learning, the future of IoT devices, and much more.  
Breakout 2
Straight from the Finance Folks

 
Moderator: Dan Schmidtendorff, Communication Company
Panelists: Laurie MacKeigan, Backman Vidcom; Dawna Payne, Texadia Systems; John Skayne, SIGNET
Even though the supply chain has improved, and demand is high, profitability remains tenuous. Integrators need to add control measures and business rules to keep margins in check. In this session, you'll learn how to make sure you have the right financial leaders in place, empower them to install the right policies, and make team members listen. This frank conversation will make you sit up and take note of what leading integrators and their financial leaders focus on, including 24 metrics to improve your profitability.    
Toolkit Talks and Networking Lunch
Breakout 3
Legislative Issues

t

o Watch in 2024

 
Moderator: Chuck Wilson, NSCA
Panelists: Mike Garcia, HID Global & PASS; Jason Potterf, Cisco; NSCA Codes and Compliance Committee Members  
NSCA and the Connected Technologies Consortium are expecting to stay very busy through 2024 as they monitor proposed laws that impact your business. For example: Did you know that your ability to legally install Power over Ethernet systems is at risk? It's vital that you be aware of these laws and how they may limit your ability to compete at the local level and beyond. This session provides the baseline knowledge you need to stand up for your employees, your company, and the industry.   
Breakout 4
Emerging Technologies to Watch

 
Moderator: Tom LeBlanc, NSCA
Panelists: Emerging Technologies Committee Members; Julian Fernandez, Epiphan Video; John Garmendi, Sony;  Joe Perez, ClearTech
This interactive presentation shares insight and predictions from members of the NSCA Emerging Technologies Committee on what new technologies will have an increasing impact. Some of their analysis will touch on emerging technologies that will be on display during the Tool Kit Talks.
Breakout 5
The Managed Services Customers

Can't

Live Without 

 
Moderator: Kyle Habben, ECC
Panelist: Kim Lehrman, CEC; Don Mastro, AVI Systems; Tina Peters, SVT
Virtually all systems installed by integrators are shifting to the network—which means that everything has the potential to become a service. Simply installing systems no longer solves customers' biggest problems. You need to find a way to provide the mission-critical managed services that deliver what customers need—and address the ongoing maintenance, software updates, and regular tests and inspections that devices and solutions need to make sure they remain reliable. This is an obvious way that integrators can provide lasting value. 
Breakout 6
What Integrators Need to Know About New

Class 4

Systems
Presenter: Ron Tellas, Belden
Class 4 circuits provide the convenience and safety of low-voltage power, just like PoE; however, Class 4 also offers close to 20 times the power of PoE across hundreds of meters, presenting a safe alternative to AC power. This session covers everything you need to know about how Class 4 will change what you do—and how you do it. 
Cocktail Hour
Cocktail hour will be held in the foyer of the Sheraton DFW outside of the toolkit room.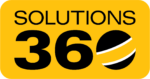 Individual Sponsor Dinners with Integrator Attendees
These dinners are independent of Pivot to Profit, but NSCA is happy to play matchmaker for integrators that haven't been contacted by a sponsor for dinner plans. For assistance with this, email Emma at eroby@nsca.org.
DAY 2 - WEDNESDAY, OCTOBER 4, 2023
Are You Ready for

Inevitable

Change? 

 
Presenters: Tom LeBlanc & Chuck Wilson, NSCA
The train has left the station, and you need to be on board. Integrators are well-positioned to be at the epicenter of explosive growth in IoT connected devices. Almost everything you install has an IP endpoint. Ready or not, customers in every market expect ongoing managed services as a solution to their problems. It doesn't matter if your company is ready for these changes or has the in-house skills to succeed in this IP endpoint environment—change is coming (in fact, it's nearly here). The industry is moving in this direction whether you're ready or not. This session is a gut check: How well-positioned are you for the immediate future?   
Breakout 7
Analyzing the Business Ramifications of AI

 
Moderator: Tim Albright, AVNation
Panelist: Mike Boettcher, Edge; Sid Bose, Ice Miller; John Mitton, Red Thread
Integration company leaders need to see beyond the AI mania. What does AI really mean for your integration company? There's so much speculation about how AI technologies like ChatGPT will redefine the work of integrators. It will change engineering and system design, how proposals and contracts are generated, customers' needs and expectations, and talent requirements. But what does this mean from a business standpoint? Will your company own the content you create with AI? How will AI impact what you can bill in terms of labor—and what you can't? Just as importantly, how much of this AI speculation is hype vs. reality? This session takes an industry-specific look at how AI will impact integration businesses so you can prepare.   
Breakout 8
The Real Impact of PoE on IP Networks

 
Presenter: Amir Sekhav, Superior Essex
There is a lot of talk about the growth of Power over Ethernet (PoE) impacting the systems that integrators provide to customers. It's time for integrators to zero in on how PoE truly impacts customers' networks. In this session, attendees will connect growing demand for smart and healthy buildings to explosive demand for PoE. They'll learn about network benefits of deploying PoE and what high-power PoE is; as well as network impacts such as power efficiency, cable requirements, heat dissipation, connectivity, and more. The goal of this session is for attendees to better understand how PoE factors into their solutions going forward.
Toolkit Talks and Networking Lunch
1:30pm-2:30pm
Closing Session
Closing Session:

Redefining 'Mission Critical': Digital Transformation's Impact on Your Business 

 
Presenters: John Nemerofsky, SAGE Integration & Dale Bottcher, AVI-SPL
The role of an integrator is changing – and NSCA hopes that you're ready to optimize your impact on customers. It's no longer about individual systems; it's about the platform. Meanwhile, it used to be that mission-critical tasks of integrators were limited – command and control spaces, emergency systems, etc. That has evolved as the role of critical workers has changed. NSCA integrators are equipped to improve security and life safety so these individuals are confident and comfortable doing their work on premise. This session helps you to re-learn the mission critical solutions you provide to customers across every vertical market we serve.
Follow the steps below to download the P2P conference app:
Search & download "NSCA Conferences" through your mobile app store
Enter email address, or LinkedIn information, and press "Continue"
Enter your preferred password and press "Log In"
Select "Pivot to Profit" and press "Join"
For technical difficulties, please contact NSCA's Max Johnson
Optimizing every area of your business!
"Pivot to Profit gave members of our senior leadership team the chance to look at ways to shift our business, think about how we approach customers differently, connect with other leaders, and learn about resources that will grow our business."

Kyle Habben, President, Electronic Contracting Company