KICKOFF EVENTS - MONDAY, SEPTEMBER 19, 2022
Education Foundation Golf Outing
Closing the Gap: A Charity Team-Building Event sponsored by alliantgroup & One Firefly
Calling all integrators - we need your old computers!
Join NSCA and our industry in helping Chicago-area youth get excited about and empowered by technology! On Monday, Sept. 19, from 6pm to 8pm, we'll partner with Compudopt to create STEM kits that will be distributed to underserved students to address the digital divide. In addition to providing these students with high-quality, project-based after-school programming that aligns with high-demand careers, Compudopt also equips them with the skills and tools needed to learn about the jobs of today and tomorrow.
With the STEM kit building session, we'd also love for you to consider donating your office's old laptops, monitors, and desktops as well! Compudopt's goal is to distribute 7,000 donated laptops in 2022, and the NSCA Community can help make it happen.
To sign up for the team building event, please reach out to NSCA Events Manager, Emma Oldenburg, for more information.  To set up a computer donation, please contact Kati Hupp from Compudopt.
DAY 1 - TUESDAY, SEPTEMBER 20, 2022
8:00am-9:00am
Opening General Session
Where's My Stuff? A Frank Supply Chain Discussion
Moderator: Dale Bottcher

Panelists: Ray Bailey, Tina Peters
It's the No. 1 business challenge on your mind, so we'll tackle it during our opening session. We don't have a flip-a-switch solution to fix your supply chain challenges, but NSCA's Board of Directors pulled together a step-by-step guide to risk mitigation. In this discussion, we'll analyze pre-sales (e.g. contract language, discussion of chipset backlog, surcharges), sales (e.g. setting quote expiration, customer-to-ops communication), operations (e.g. ordering restrictions, safeguards, labor allocation), engineering (e.g. backlog analysis, redesigns), accounting (e.g. tips for collection teams), and legal (e.g. protecting yourself on the front and back of projects) considerations. You won't walk away with a supply chain challenge resolution, but you will have a playbook of risk mitigation steps to improve profitability.
Breakout 1
How—and Why—to Become a Master Systems Integrator
Moderator: Kyle Habben
Panelists: Dan Schmidtendorff, Chuck Wilson
The value an integration company offers its customers has never been higher. Organizations across all verticals need communications, security, life safety, video, audio, and healthy building solutions to adapt to their new realities. Customers tend not to compartmentalize technology solutions providers, so why should you limit how you solve those customers' business challenges? The integrator of the future may be one with holistic solutions. Don't be an "AV integrator" or "security integrator" when you can be a "master systems integrator."
Breakout 2
What Are You Spending on __________?
Moderator: Laurie MacKeigan
Panelists: Jeff Bronswick, Joel Harris, Tom Barry
To be profitable in 2022 and beyond, every penny in your budget counts. Integration companies need better metrics when it comes to what they should spend on different aspects of their business (e.g., marketing, vehicles, labor, benefits). The NSCA Financial Leadership Council recently conducted a focused research project to help you create better annual spending benchmarks, and we'll share those results. Your accounting department will love the specific insight you bring back from this session.
Toolkit Talks and Networking Lunch
Breakout 3
Project Compliance Playbook
Moderator: Chuck Wilson
Panelists: Sid Bose, Mike Bradley
It's getting harder for integrators to keep up with the codes that impact their projects and weigh heavy on the minds of customers. Making sure a proposal, contract, and project comply with specs can be the work of several full-time jobs. This session outlines specific information and advice on how to understand and apply local codes and requirements. Members of the NSCA Codes and Compliance Committee lead a discussion to help your company avoid costly setbacks and keep projects compliant.
Breakout 4
5 Emerging Technologies That Will Drive Revenue
Moderator: Mike Abernathy
Panelists: Andy Bourquin, Gary Quasebarth, Patrick Whipkey, Sunil Botadra
The premise of Pivot to Profit has always been about helping integrators pursue new revenue and recurring revenue opportunities. Meanwhile, NSCA's Emerging Technologies Committee is focused on identifying technology trends that will impact integration companies. This session features members of that Committee describing emerging technology trends (product categories, customer demands, solution delivery methods, etc.) that can help integrators either add new revenue or create recurring revenue. Attendees will walk away with a playbook of technologies to consider pursuing.
Breakout 5
Develop Your Recurring Revenue Playbook
Moderator: Tom LeBlanc
Panelist: Tyler Ebnet, Chris Turner, Matt Barnette
This session isn't about whether recurring revenue, as a service, or managed services is right for your company. It's about how to move past the general talk and get down to details. This session outlines recurring revenue challenges and offers specific steps to overcome them. Exactly what should sales professionals say to transition customer mindsets from capex to opex? What should you include in your managed services or as-a-service solutions? How should you arrive at pricing? How can you build support for a service program? Get the answers in this session.
Breakout 6
Pivot Your Brand and Become a Service Provider
Moderator: Chris Peterson
Panelists: Tim Alevizos, Ron Callis
Many integration companies are repositioning themselves as managed services providers. You have done the due diligence, are ready to move from product- and project-based revenue to service-based revenue, and are well positioned to provide customers with even more value. But do your customers know this? Has your company done a good enough job of rebranding as a service-oriented solutions provider? This session offers a playbook for companies that want to fully leverage the pivot to services.
Cocktail Hour
Cocktail hour will be held in the foyer of the Westin outside of the toolkit room.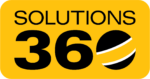 Individual Sponsor Dinners with Integrator Attendees
These dinners are independent of Pivot to Profit, but NSCA is happy to play matchmaker for integrators that haven't been contacted by a sponsor for dinner plans. For assistance with this, email Emma at eoldenburg@nsca.org.
DAY 2 - WEDNESDAY, SEPTEMBER 21, 2022
General Session: Cyber Resiliency Playbook
Moderator: Shanna Utgard
Panelists: Will Knehr, Brian Banks
Integration business leaders know the cyber risks involved with managing sensitive internal and customer information. If you've been fortunate so far, then you know these risks in theory only. This session tells the story of an integrator that experienced a ransomware attack. Hear how it impacted the organization, as well as the steps (and missteps) the company took after it happened. The risks are very real: We'll make sure you walk away with a cyber resiliency plan to protect your company before and after an attack.
Breakout 7
Grow by Going Deeper with Customers
Moderator: Don Mastro
Panelist: Tobi Tungl, Keith Donahue
Taking a consultative role requires three things: building a reputation as a service company, rethinking typical approaches to identifying and solving business challenges, and managing your customer relationships. Find out how to focus on fully leveraging the journeys of your customers. By doing so, you can create stickier, more lucrative relationships. If you attend "How— and Why—to Become a Master Systems Integrator" earlier in the day, then you should definitely put this session on your schedule as a great follow-up.
Breakout 8
How Your Customers' Spaces Will Evolve: A Sneak Peek
Presenter: Kay Sargent
The savvy integrators that attend Pivot to Profit looking to position themselves for new revenue opportunities and sustained profitability – whether they offer AV, UCC, security, life safety, etc. -- have one thing in common. They want to know what's next. What will their customers across all vertical markets will be demanding in a few years? They need this information in order to remain relevant. In this session, Director of Workplace Practice for global design and architecture firm HOK Kay Sargent brings insight on:
• How the meeting room will need to evolve.
• What customers' security priorities will include in the future.
• The evolving demand for a more healthy building.
• How the pandemic may impact demand for technology solutions
The bottom line: Forward-focused attendees walk away with knowledge to help them prepare to remain relevant to their customers.
Toolkit Talks and Networking Lunch
1:30pm-2:30pm
Closing Session
Closing Session: The Future of Integration
Presenter: Seth Robinson
Panelists: Ray Bailey, Christina DeBono, Shedan Maghzi
This is your moment for action. You need a playbook to move your integration business forward, and you'll get the information you need during this session. What is the future of integration? Seth Robinson, VP of Industry Research for CompTIA will lay out an IT- and managed services-centric vision of the future. He lays out emerging technologies that will certainly be in demand and help integrators prepare to pivot to provide those solutions. The session closes with an NSCA Board Member Q&A. You'll walk away with that playbook we promised to move your company forward.
Follow the steps below to download the P2P conference app:
Search & download "NSCA Conferences" through your mobile app store
Enter email address, or LinkedIn information, and press "Continue"
Enter your preferred password and press "Log In"
Select "Pivot to Profit" and press "Join"
For technical difficulties, please contact NSCA's Max Johnson
Optimizing every area of your business!
"Pivot to Profit gave members of our senior leadership team the chance to look at ways to shift our business, think about how we approach customers differently, connect with other leaders, and learn about resources that will grow our business."

Kyle Habben, President, Electronic Contracting Company