Outsourcing with AV Design Labs, an NSCA Business Accelerator, has given integrators the opportunity to increase manpower without growing headcount or overhead—for a fraction of the cost of bringing in a full-time engineer.
Technical talent is hard to find. That's no secret around here. But some NSCA members say they've found a secret weapon—outsourcing—to keep business moving despite these obstacles.
For David Riberi, CEO at LightWerks Communications, outsourcing was one way to make business more efficient. "Here along the West Coast, technical resources are even more difficult to find—and they're extremely expensive," he says. "We had already embraced remote work and were looking for other ways to be more productive."
The solution he found: Partnering with AV Design Labs, an NSCA Business Accelerator, for a fraction of the cost of bringing in a full-time engineer.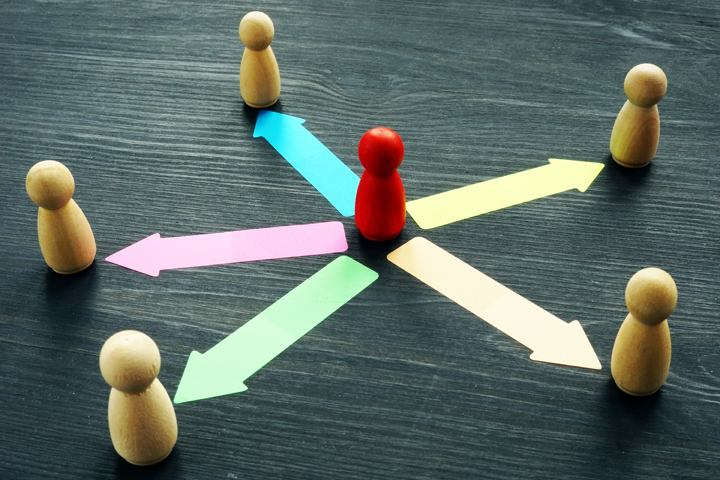 For LightWerks, AV Design Labs provides CAD and AV system design. (They're discussing the possibility of providing security system design as well.) These services don't replace in-house engineering; instead, AV Design Labs acts as an extension of the team. LightWerks leverages the strengths of its employees and fills in the gaps with outsourced resources—without expanding headcount or increasing overhead.
"I think we have an economic imperative to do these types of things," explains Riberi. "There's a fiduciary responsibility, and you've got to do what's best for the business. Outsourcing CAD and AV system design work has given us the opportunity to grow while lowering our costs and being more efficient at the same time. It was an obvious answer to a resource constraint."
From Riberi's point of view, one factor that made the strategy work so well was the decision to centralize the engineering department. The team is overseen by a chief engineer and provides engineering services to the entire company. Without that centralization, he says outsourcing may have created unnecessary chaos and additional challenges.
Several years ago, Red Thread faced a similar productivity issue: Designs and CAD drawings were holding up projects because they weren't being delivered on time. The team was busy doing installation work based on preliminary designs. CTO and VP of AV John Mitton also worried that the talents of CAD department workers weren't being fully utilized.
It was a battle the company fought for a while, but Mitton knew there had to be a way to get designs and drawings back on track while also finding ways employees could contribute more value.
After reading The Whole New Mind, authored by Daniel Pink, a 2014 Business & Leadership Conference keynoter, Mitton had an idea: They could find talented people externally to do this work for Red Thread.
The road to discovering the right partner was long and winding—including a few companies that didn't work out—but Mitton believes that one key to success was clear communication of the change once the company decided to partner with AV Design Labs.
Even though the decision made logical sense, some employees worried that their jobs were at risk. Others were concerned about the quality of work. "It can be frightening, and there were emotions involved. You have to have conversations with people so they understand what's happening. We explained exactly what was going on and why we were doing this."
AV Design Labs acts as the company's CAD department, specifies products, and fills out coding and specification tools for engineers to review. Red Thread no longer has CAD employees on staff—their roles were repurposed.
"Many of the CAD people we had on staff went on to become really successful engineers, which was one of the best things that happened," says Mitton. "We freed up internal resources to provide more value-add to customers rather than having them do repetitive work."
Confident that CAD work is now taken care of, Red Thread shifted its focus from timeline concerns to growing the business and improving the customer experience.Mitton also appreciates the consistency of working with an outsourced technical provider. Purchasing a certain number of hours each month allows the company to budget accordingly. "We do a lot better with reducing and controlling costs by working with them."
Is Outsourcing Technical Services Right for You?
How do you know whether your company is a good candidate to outsource engineering, drafting, or programming work?
You struggle to stay on top of proposals
You can't keep up with production drawings
Delays prevent installers from getting to jobsites
You experience an influx of projects that your existing team can't handle
You need more manpower but can't grow headcount or overhead
Peak times of the year routinely put you behind
You need to reduce the amount of time it takes to complete a project
Once an integrator decides that outsourcing might be a good option, Sunil Botadra, VP of engineering services for AV Design Labs, says the first order of business is to talk about how the organization runs.
"We're not here to change the entire process," he explains. "Instead, we talk about how we can become an integral part of the workflow, helping you scale and be more productive without having to change anything."
Botadra says there's a difference between subcontracting and outsourcing—and AV Design Labs falls into the "outsourcing" category. While subcontractors work on an as-needed basis for transactional projects, outsourcing allows an integrator to transfer a specialized set of skills to a dedicated service provider. A long-term relationship is established, and outsourced providers become part of your process, your team, and your company. Regular check-ins and meetings give you the chance to talk about what's working—and what isn't.
"After an integrator works with us, they quickly realize how we can help them be more productive," he explains. "Once they sign on, they keep adding hours. For example, a few years ago, one company started out by assigning us 65 hours of work per month. Today, we do 1,038 hours of work per month for them—basically the work of six full-time employees. We're here to help integrators when they need it most."