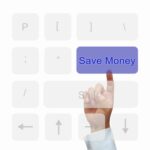 With all of the research, training, events, and government affairs information we bring to integrators, sometimes one of the most straightforward benefits of being an NSCA member goes overlooked.
Did you know that, as an NSCA member, you have access to big-time discounts from several companies that you likely do business with already?
Here's a quick summary of the discounts you have access to:
Lenovo (PCs, laptops, tablets, and accessories)
Save up to 34% off the everyday public website prices for every Lenovo PC and accessory – and also get free shipping. Through this partnership, you can purchase items for your office or home. Lenovo also offers monthly specials, bringing you even bigger savings. For example, in March 2017, NSCA members can save 36% ($540) on a Lenovo IdeaPad Y700 15-inch Touch.
Office Depot (office supplies, cleaning supplies, and printing/copying)
No matter what office supplies you're buying (whether online or in the store), you can get them at a lower cost through this Office Depot partnership – 10% off advertised website prices. NSCA members receive 15% off top-selling papers and ink/toner, 30% off several kinds of office supplies, and special pricing on copy/print jobs. You can even save on Keurig Coffee! Members get next-day delivery for free on orders higher than $50.
UPS (shipping)
Through this program, NSCA members save up to 50% on select shipping services for the first four weeks of enrollment. After that, 34% savings is possible on UPS shipping services. Want to know exactly what you'll save through enrollment? UPS explains it all here, making it easy to see how fast the savings can add up. Members can also schedule picks and track shipments online, order supplies, and create/print shipping labels – all for free.
Avis Rent-a-Car (car rental)
If your employees rent vehicles frequently, you can save up to 25% off base rates when making a reservation through Avis. Depending on the time of year, you also receive free vehicle upgrades and earn/redeem points for rentals and accessories. Vehicle reservation is completed online, making it simple to use.
Budget Rent-a-Car (car rental)
Similar to the Avis deals, NSCA members also have access to 25% off Budget base rental rates. All booking is done online, including car selection.
None of these programs cost a dime to use – they're all free for NSCA members, and save you money on products and services you're probably already using. Enrollment only takes a few minutes, and then the savings start to roll in.
If you need help getting enrolled in any of these programs, contact us at 800-446-6722.
Image by: phanlop88