Our Mission.
We advance educational opportunities by providing scholarships and awards to assist professionals within the communications technology industry. The Foundation is committed to the growth of the industry by providing access to educational experiences that enhance growth, professionalism, and business skills needed in the communications technology industry.
The NSCA Education Foundation has helped provide:
* Funding for over 4,000 students in technical colleges and career centers throughout North America.
* Support for the development ESPA, an industry-wide consortium that developed curriculum and apprenticeship programs.
* Over $400,000 to fund over 400 scholarships (known as the Randy Vaughan scholarship program) for incumbent industry professional to develop leadership and business skills.
* Funding for dozens of valuable industry research projects: the Electronic Systems Outlook, Financial Analysis of the Industry, Compensation & Benefits Report, Labor Installation Standard guidelines, Guide to State Licensing, and more.
* The opportunity for Ignite to provide outreach and create interest in our industry for the next generation.
* Ignite's summer internship program, which was launched in 2018 and will return again next year.
* Initial seed money to launch PASS (the Partner Alliance for Safer Schools). Now, over 4,000 schools have incorporated PASS guidelines into their technology planning process.
BLOG: RECENT POSTS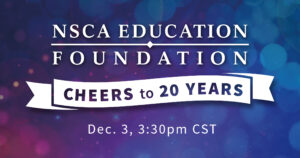 NSCA Education Foundation Virtual Fundraiser Surpasses Goal
The "Cheers to 20 Years" anniversary celebration and fundraiser, which took place Dec. 3, far exceeded its $54,000 goal by raising $73,115 for the NSCA Education Foundation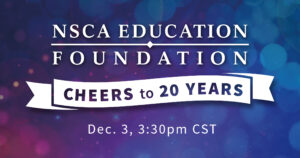 Dec. 3: NSCA Education Foundation "Cheers to 20 Years" Virtual Fundraiser
The NSCA Education Foundation is excited to announce a virtual fundraiser to celebrate its 20th anniversary and raise funds for ongoing industry initiatives: Dec. 3 at 3:30pm CST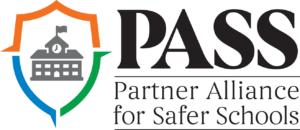 Federal Government's SchoolSafety.gov Recommending PASS Guidelines is a Win for School Safety
The U.S. Federal government launched its Federal School Safety Clearinghouse website, SchoolSafety.gov, designed as a one-stop-shop of resources for K-12 administrators, educators, parents, and law enforcement and includes Partner Alliance for Safer Schools (PASS) Safety and Security Guidelines for K-12 Schools (4th Edition)
WANT MORE INFO? CONTACT US!