With more than 130,000 school buildings across the United States, our country brings more than 76 million K-12 children together at similar times, five days a week, putting them on the same route to and from school and following set schedules.
While this creates necessary consistency and normalcy for parents and students, it also creates the opportunity for potential emergency situations to unfold and escalate quickly.
When a tragic situation does unfold on or near a school setting – whether it's an active shooter or a fire – the wave of consequences is felt for years. Lives are lost. Families suffer. Teachers struggle to make things seem "normal" again. Survivors wrestle with guilt, degradation of academic performance, and truancy.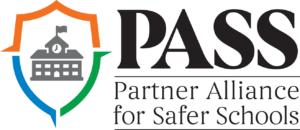 The Partner Alliance for Safer Schools
With school security becoming a regular topic of conversation around dinner tables, in administrator conferences, among teachers, and at school board meetings, professionals in our industry knew something had to change. What could we do to address questions from the education community about methods to better secure U.S. schools?
So, in 2014, NSCA and the Security Industry Association (SIA) came together to form the Partner Alliance for Safer Schools (PASS). Its purpose: to provide integrators, school administrators, school boards, and public safety and security professionals with guidelines for implementing school security based on factors like budgets, student population, potential risks, and geographic location.
In 2015, PASS released the first version of its Safety and Security Guidelines for K-12 Schools. Now in their fourth iteration, these guidelines provide the most comprehensive information available about best practices for securing school facilities.
The guidelines include:
Specific actions to raise the baseline of security
Vetted security practices specific to K-12 environments
Objective, reliable information about current and future safety and security technology
Assessment and comparison of current security measures against national best practices
Multiple options for addressing security needs based on available resources
Tips on distinguishing needed, effective solutions from sales pitches about unnecessary products
Suggestions about security practices to deploy across all layers of a school, starting at the district-wide level and then focusing on the property perimeter, parking lot perimeter, building perimeter, and ultimately the classroom perimeter
The guidelines take a tiered approach to securing and enhancing the safety of school environments to ensure that, when a school system makes a security investment, the money is spent on the most effective solutions for that unique situation.
Tier 1 offers a good baseline security level; tier 4 offers the most comprehensive approach to securing a school. Tiers 2 and 3 fall somewhere in between. The tiers are also designed so that implementation and rollout can occur at a lower level, creating the framework for more security improvements as time and budgets allow. All schools can use these proven security practices to make informed decisions about security investments.
Today, as PASS continues to grow, it is overseen by a 13-member volunteer steering committee, 20+ endorsing organizations, and more than 10 partners from education, public safety, police and fire, and nonprofit sectors. Each of these organizations and individuals believes in the PASS vision.
AtlasIED's Take on School Security
AtlasIED has focused on school security for years – even before the creation of the Partner Alliance for Safer Schools- and was one of the first endorsing organizations of PASS. A personal mission of President John Ivey, AtlasIED wants to help improve response time during life safety and trauma incidents in K-12 environments, with the ultimate goal of improving education for students.
As a leader in and creator of audio mass notification, you'll find AtlasIED systems in 90+% of US airports – and many of these systems have been in place for decades, with millions of running hours. In fact, AtlasIED audio communication systems have been in the field for longer than any other solution on the market. This same successful transportation mass-notification technology translates well to school settings because they require similar reliability, intelligibility, and capabilities.
When deployed correctly, a school security system can mitigate personal injury, protect against loss of life, and insulate stakeholders from liability.
First, however – before making a security investment – it's vital that everyone involved in making decisions about security investments first understand the potential threats a specific school may face. Threats can vary based on geography, adjacent buildings, size of the student population, etc. Once you know what types of events are most likely to occur, the decisions about what types of security systems to deploy becomes more straightforward.
From there, evaluate existing system costs. For example: What is the school currently spending on bell scheduling? What about clock synchronization? Intercom systems? Surveillance and access control? Include maintenance and service costs. Once you know these numbers, you'll have a good idea of what current costs are and can compare them to costs of new systems being considered.
As you consider potential school security investments, AtlasIED has identified some of the crucial factors to consider – especially as they relate to the Safety and Security Guidelines for K-12 Schools.
1. IP-Based Endpoints
When security devices connect to the network via IP protocol, many things can happen. First, it improves ease of maintenance and management. Facilities personnel, principals, teachers, or whoever you choose can be alerted to potential system problems and remotely monitor status from anywhere. Select users can turn systems on and off, activate a certain series of events, or send specific messages to groups of people.
As long as Category 5e or higher cable is run throughout the building, installation is simple and the set-up process goes pretty quickly.
Connecting devices to the network also makes them easier to integrate so they can share data and adjust based upon what's happening with other devices around them. For example: If an exterior door is forced open, triggering an alarm, nearby security cameras can be notified and focus in on this area, displaying the event in real time to staff members monitoring the situation remotely.
2. Interoperability and Manageability
Make sure systems and software can talk to each other. You'll want a hub that can connect hardware from different manufacturers – like cameras, intercoms, and access control – and help them work together seamlessly.
It's possible for a school's paging, audio, video, digital signage, and emergency systems to communicate together under one solution, even off-campus and districtwide.
3. Excellent Intelligibility
What's the point of having a mass notification system if people can't understand what it's telling them? Not only is intelligibility crucial to life safety, but it's also required by the Americans with Disabilities Act.
In addition to audio-based cues that are easy to hear and understand, it's important to present visual and tactile cues as well, whether that involves colored lights, or displaying text on a screen.
4. Improved Productivity
School security solutions can – and should – be expected to do more than keep students and teachers safe. Today, they can also keep them comfortable and improve efficiency.
Look for systems that let you connect individual schools to the district office for improved communication. For example, at any time, anyone in the district office should know the life-safety status of any school building on campus. If a specific school's system is triggered, the district office should know immediately. Additionally, individual networked security equipment such as cameras, door locks, IP speakers, can be monitored to pinpoint triggers. If something seems awry at a building on campus, the district can immediately put eyes and ears on the situation while they're still in their central office.
Mass notification systems can also act as amplified learning systems, helping all students hear, no matter where they are inside the classroom.
5. Efficiencies for First Responders
How will emergency personnel know about – and respond to – a situation unfolding in your school? What can be done to make their jobs easier and ultimately save more lives?
Some school security systems have the ability to tell first responders exactly where to focus their efforts when they arrive, freeing up staff to focus on parent communication and keeping students safe.
When they arrive on the scene, for example, instead of checking every classroom – which may waste precious time – is there a way for them to instantly know where to go, who to check on, and which areas need priority attention?
6. Discrete Communication
No matter how much planning and how many drills students are led through, emergency events may not unfold as predicted. What if the building is on fire – and the fire is right outside the classroom door? Students can't carry out the exit strategy they were taught.
Look for a system that offers the ability to alter and customize the communication being given to people inside the building – and to do so discreetly. This could be through a combination of visual and audio cues via displays, speakers in select rooms and hallways, or personal devices. When one group of people needs to shelter in place while another group has the opportunity to exit, separate messages should be able to be communicated via zoning.
The Future of School Security Technology
When it comes to school security, automation will be at the forefront. During an emergency, everyone reacts differently – and, oftentimes, they don't react the way they expected to. By integrating technology and automation to remove some of the decision-making required, an algorithm of responses can be created and pre-programmed to happen sequentially or consecutively at certain times and based on certain events.
Then, if an emergency does occur, technology can reduce or eliminate human error, miscommunication, or poor decision-making based on stress and anxiety.
Learn More
To learn more about school security or the PASS initiative, visit www.passk12.org. Questions about the future of school security technology? Contact AtlasIED specialists at support@atlasied.com.