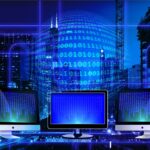 As more and more integrators take on technology projects that subject them to risks – like cybersecurity, information, and communications exposure – they're investigating ways to safeguard against things that may threaten business and client relationships.
A cyber insurance policy, also called cyber liability insurance coverage (CLIC), helps integrators reduce risk exposure by offsetting the costs involved with a breach or other cybersecurity event. It typically covers expenses that are incurred as a result of an incident, including:
Costs associated with forensics investigations to determine what happened – and how it happened
Direct and indirect business losses, including monetary losses due to downtime or data recovery
Costs associated with notifying customers or other affected parties
Lawsuits and legal expenses
Given the type of work integrators are involved with today, and the access they often have to customer networks, cyber insurance is becoming more popular. It can cover your company if something were to happen to your network, but also cover you if something were to happen to a client's network while you had access to it.
Here are a few key things to look for when shopping for an insurance provider that offers cyber insurance:
Make sure the carrier understands your business. They should know the difference between what an integration firm and an electrical contractor does, for example. They should also understand the potential risks you're exposed to on a daily basis, what kind of access you have to client networks, and what you're doing on those networks.
A provider that not only understands your business, but understands the technology you work with every day. The more they understand low-voltage technology systems, such as life safety, fire safety, and nurse call systems, the better they'll understand the type of work you do and the potential cybersecurity risks you face.
Carrier rates that let you report total annual revenue under one umbrella instead of asking you to break out sales and payroll information into different classes (alarm installation, security camera installation, etc.).
The ability to purchase all types of insurance in one place. A carrier that offers cyber insurance along with property, general liability, worker's compensation, auto insurance, etc. can save you time and money.
To learn more about cyber insurance, or to find out if you need it, contact Business Accelerator TrueNorth, or visit https://www.nsca.org/reduce-technology-risk/.